As I sit here on the eve of starting my second "week" as a bookbinders apprentice, I'm trying to reflect on my first days. My fingers still hurt! As do my forearms! I actually expected the fingers, as I have a pretty nasty form of arthritis, but the forearms were unexpected. I can see why though….lots of pushing down on paper and cranking the press tight, using muscles that I've not needed in eons and bleeps. As for how I'm feeling mentally? I'm pretty excited.

My first day was learning a simple pamphlet stitch, which I was vaguely familiar with previously. I learned the proper way to measure, mark, punch holes, and sew. I learned just how noticeable it can be if your measurement is off by even a millimeter. It's obvious to me that this is going to be a constant battle to go slow until I'm skilled enough to go fast, not when I think I'm skilled enough, but when I actually am! Patience is not always my strong suit and, as an artist, I want to be able to pick up a new skill and be great at it right out of the gate. It's so very frustrating when you realize that not everything can be that way.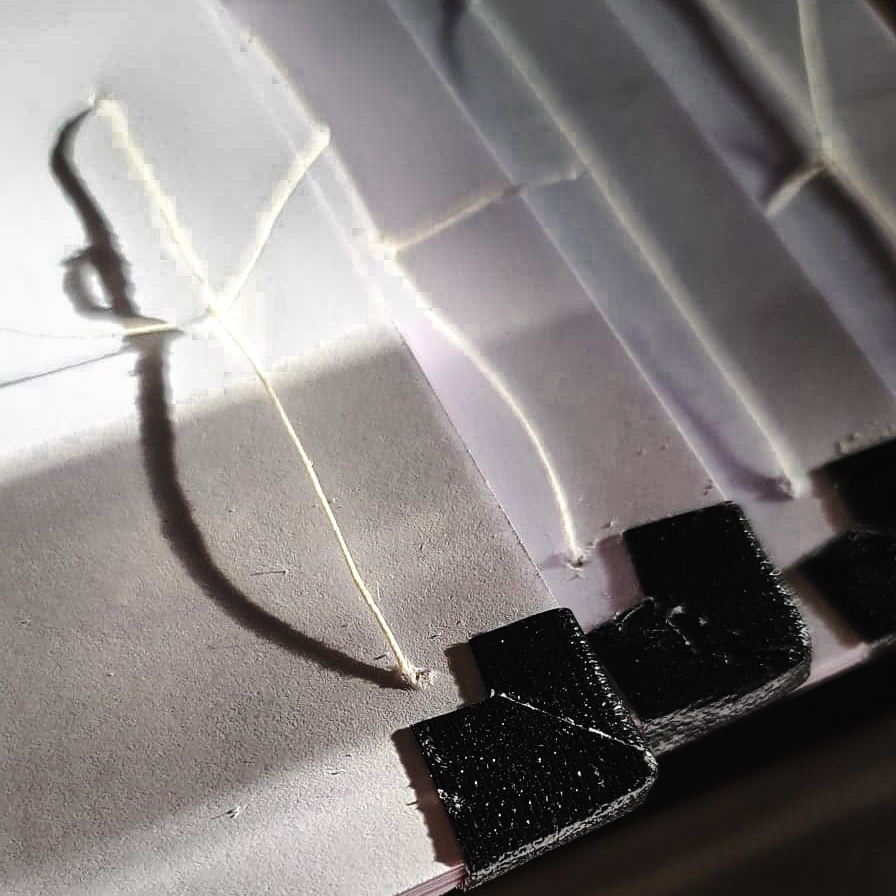 After the pamphlet, I started folding what seemed like a million pieces of paper for my first Japanese binding lesson. Cue sore forearms. Also, I wasn't expecting to have to do math for bookbinding…..I hate math, lol. Fortunately my teacher is understanding! Cutting the covers started out good but by day three I had made an oops and cut my covers an inch short on one of the dimensions because of where I placed the paper on the cutting mat. Cue the lesson of measure twice, cut once…..also, it helps to start the measurement at 0 and not 1". That would be the lesson in walking before you can run or whatever sage advice you want to use in that situation. I'm still peeved at myself but I know that I will end up making something else with those beautiful papers, so not all is lost. Gluing the corners was an interesting task, glue all over my fingers and trying to not get it on the paper or the top of the corner fabric. I feel like I did a medium job of that. Getting the cloth centered so that the corners came together nice on both the front and the back was super difficult for me….I did manage it reasonably well by the end.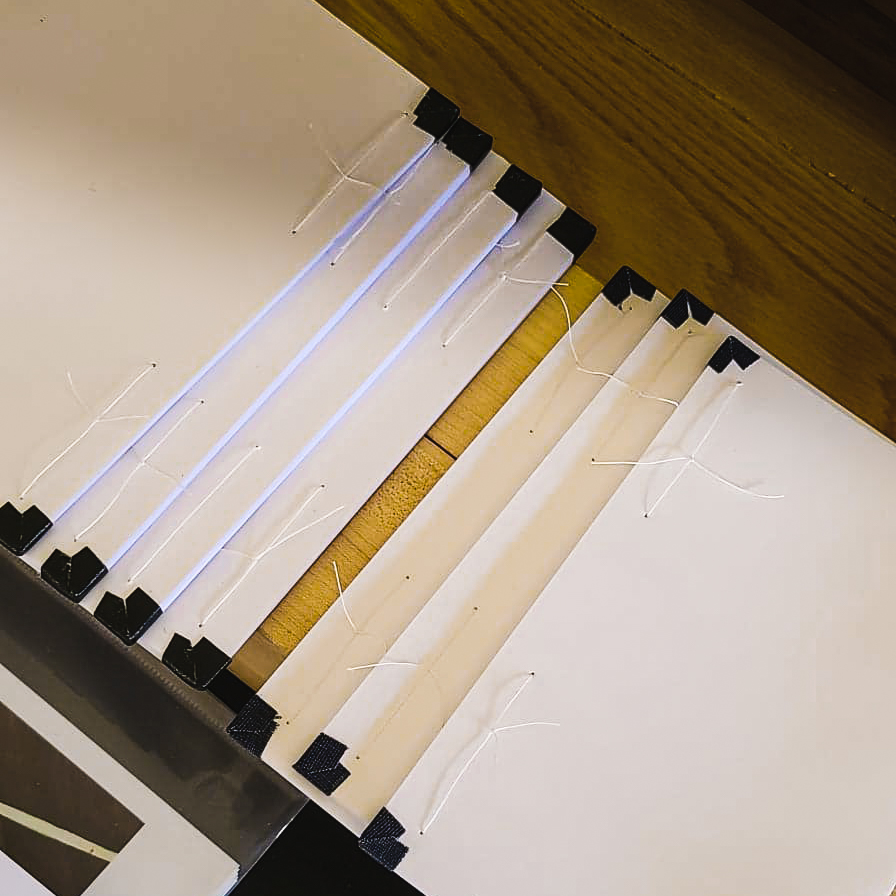 I'm excited to finish my first Japanese Four Hole Stab Binding binding tomorrow. I have two books set and ready to be stitched tomorrow and then a few more that need covers cut, folded, and glued. Gluing delicate paper without getting said glue on the wrong side or in a noticeable place, as well as centering it right on the first try? OMG, super frustrating and fiddly, must breathe and limit caffeine intake, lol.
All in all, I had a pretty exciting and satisfying first week. I'm looking forward to what this week brings. Definitely taking things slow, trying to make sure I take enough notes, and enjoying the hands on learning process. Stay tuned, dear reader, for my further adventures in bookbinding.