Well, episode one of the Bookbinder's Apprentice went very well!
We set the ground rules and expectations, we dished a bit on some basic terminology as well as some dos and don'ts, and we made some fun four-page 18th centuryesque pamphlets with humorous musings by some crazy Honey Badger Binder guy! Lesson was paper folding, grain direction, and the pamphlet stitch.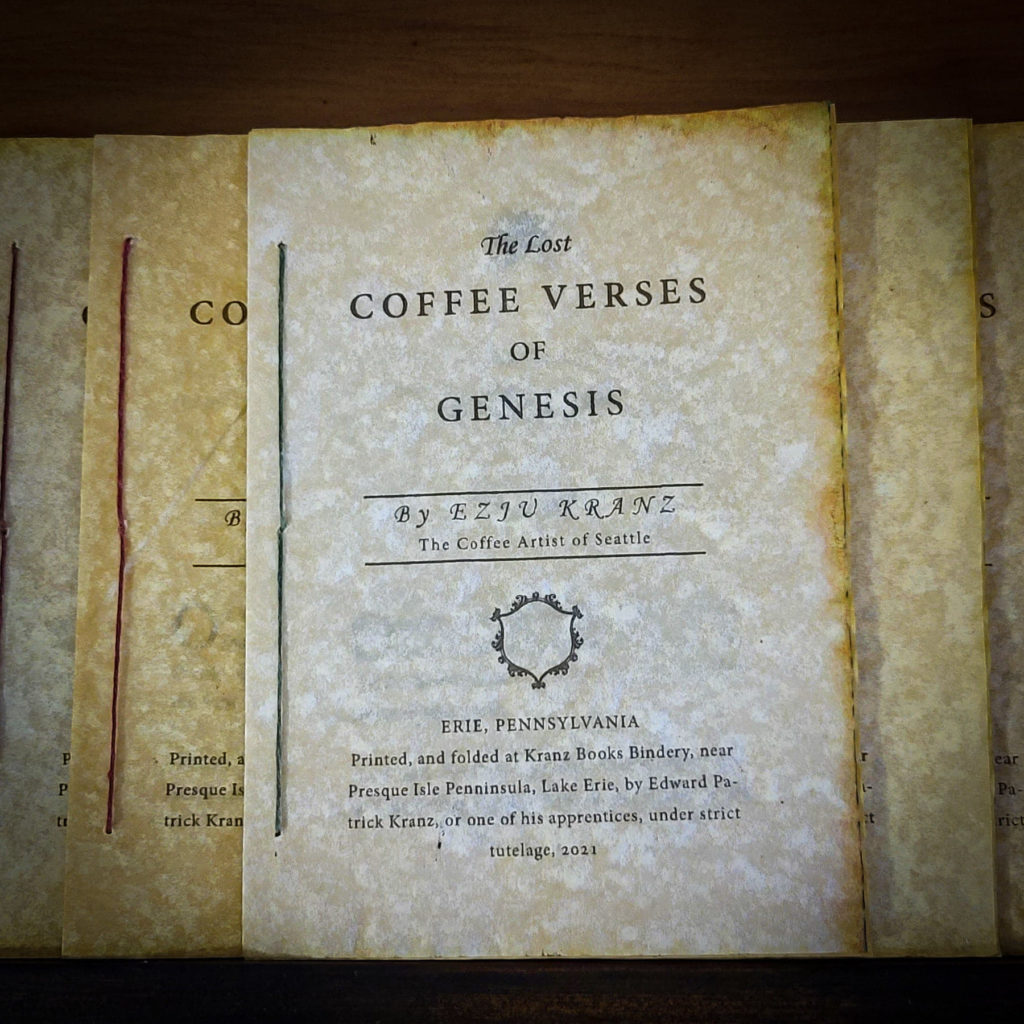 Tomorrow we will continue with non-adhesive bindings. Traditional Japanese stab bindings featuring Four Hole Binding, Noble Binding, Tortoise Shell Binding, and Hemp Leaf Bindings.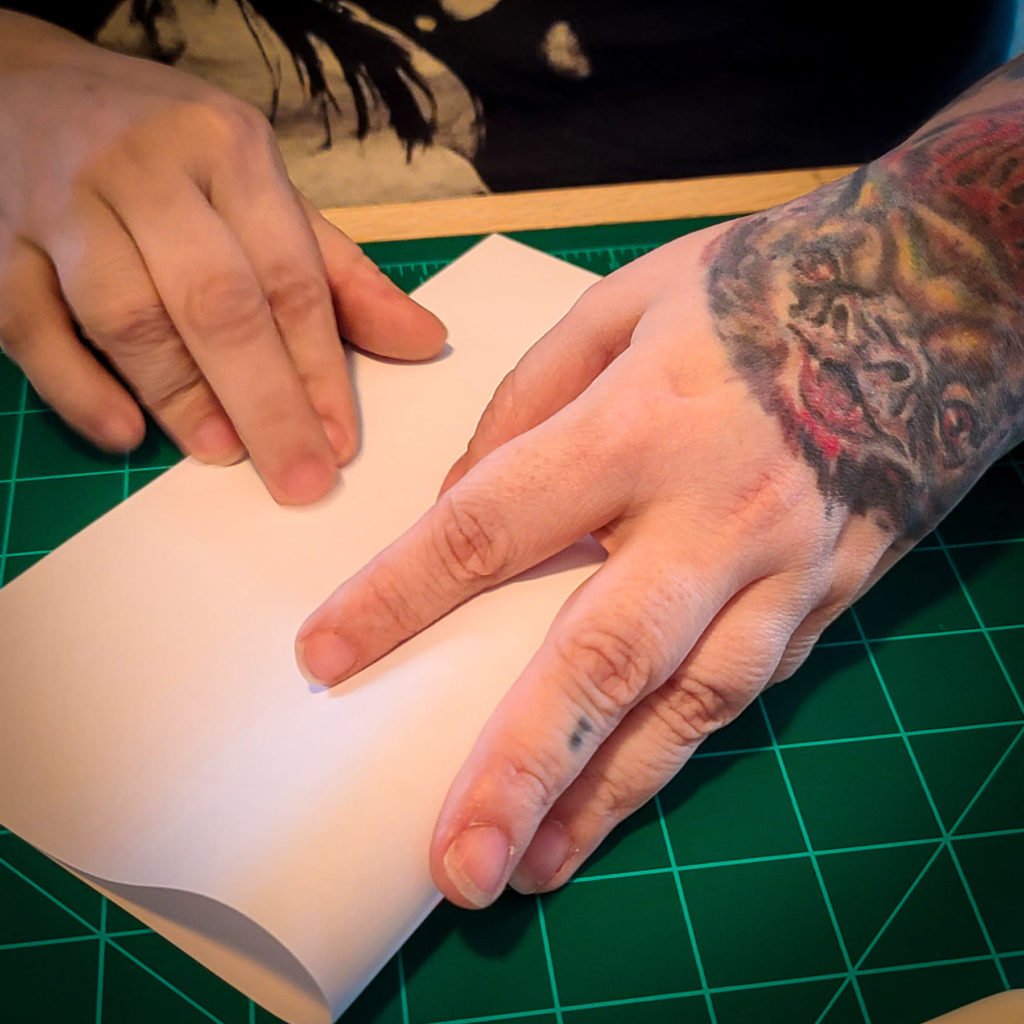 Marcia is a bit camera shy but has agreed to a picture and proper introduction next week! For now, her hands must fuel the mystery!