Recently, Kranz Books Bindery acquired high-resolution (600 dpi 14″ x 19″) scans of the Gutenberg Bible. The scans were taken from the very first Gutenberg Bible facsimile, published in 1961.
In the very near future, Kranz Books Bindery and it's child company, Gutenberg Publishers, will be producing the most breath taking facsimiles of this historic book set ever bound!
Erie, Pennsylvania's own bookbinder and conservator, Edward Patrick Kranz, will be teaming up with Michael L. Chrisman to create full leather bound sets of the Gutenberg Bible. In the coming months, there will also be a fine linen-bound set as well.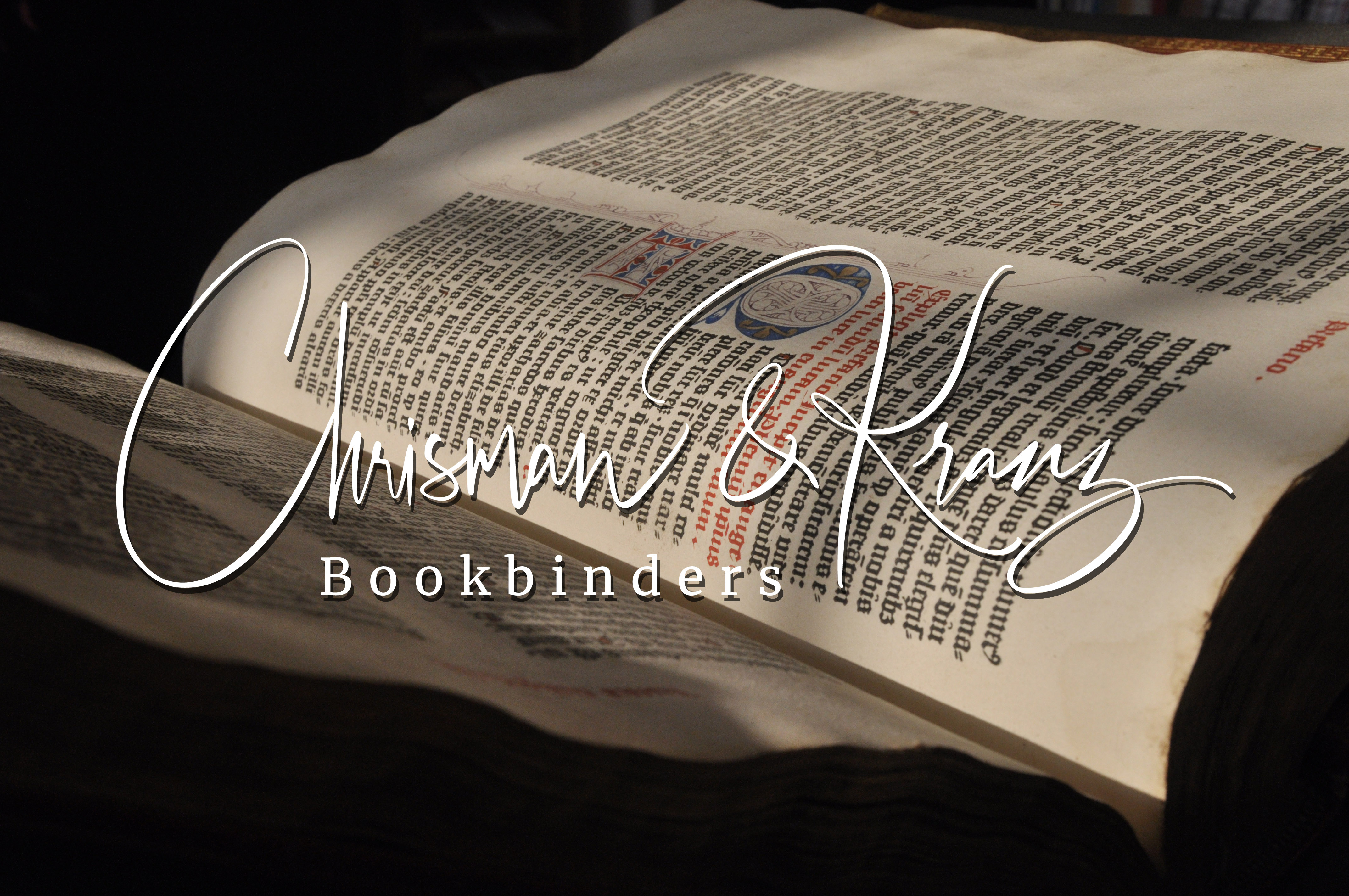 This is a project I very much look forward to. I've bound some great books and God knows, a ton of journals and such. This is a binding of substance!
I will be posting here about this project's progress but you can 'Like' and follow more closely on the Gutenberg Publishers FB page, on the Gutenberg Publishers Instagram page, or on the Official Gutenberg Publishers Website.
The first set is scheduled to be bound mid-to-late April.